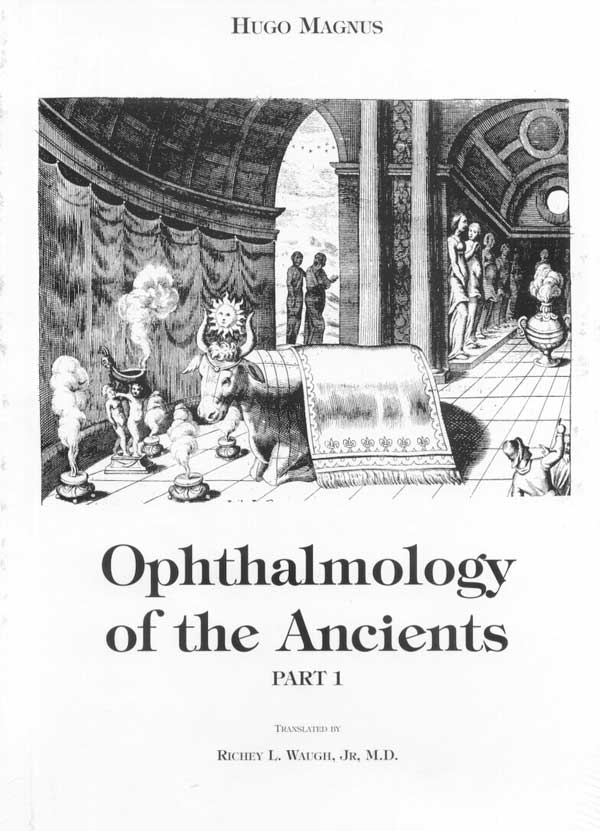 T

he History of Ophthalmology of the Ancients
by
Hugo Magnus
(1842-1907)
Published in German in 1907 this excellent history has been made available to the English speaking readers by the diligence of Richey L. Waugh.*
Magnus, with this book has attempted to reconstruct the anatomical concepts of the ancient Greeks.
The present english edition has been printed in two volumes and all the illustrations of the original has been inserted in their original colors.
The format of this edition also is in-4to. The set comprises xxi, 487p. and is hard bound in two volumes, protected by printed jackets.
*Richey L. Waugh (1921-2000) authored "The Eye and Man in Ancient Egypt" (1995). (Biography and bibliography in Wayenborgh:IBBO, vol.2, p.439 )