The Ophthalmology of Aetius of Amida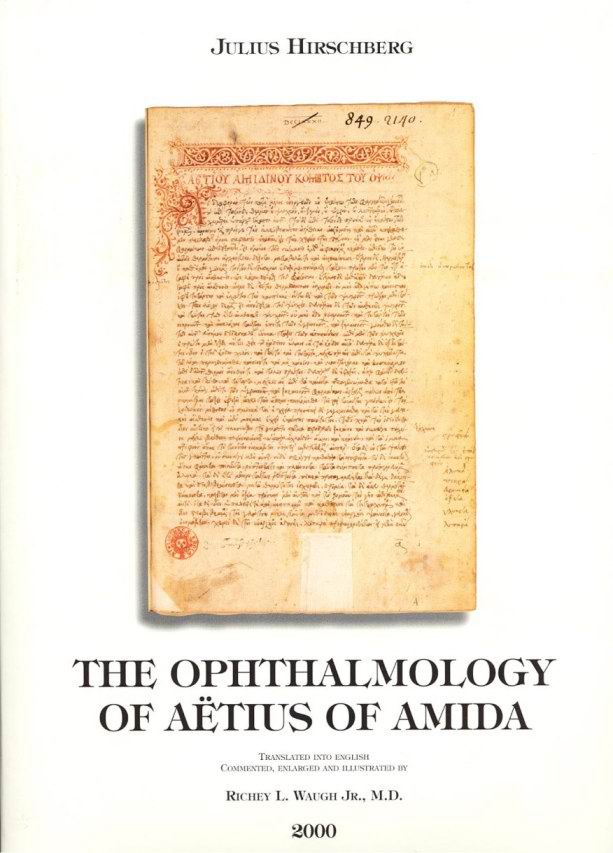 by
Julius Hirschberg
First published in German by Veit & Co. in Leipsic 1899, this is the first edition in American English, translated by Richey L. Waugh.
In this special case, Dr. Waugh, himself medical historian, not only translated but also commented, enlarged and added illustrations
to Hirschberg´s original text. Much has been written about Aetius. This work is certainly one of the best textbooks about this Greek
physician who lived from AD 502-575.
Printed in-4to on high quality glossy art paper, this illustrated volume of The Monographs consists of (14), 283p.