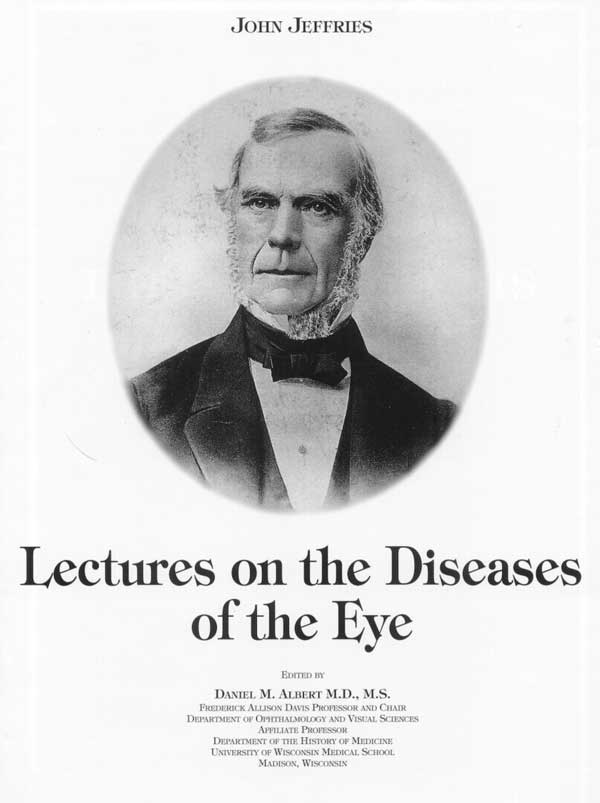 Lectures on the Diseases of the Eye
by
John Jeffries
(1796-1876)
This manuscripted book was uncovered by the curator of the Francis A. Countway Library of Medicine, Richard Wolfe and shown
to Daniel M. Albert, M.D. (Wisconsin University) who contacted Wayenborgh Publishing in order to have it, after 170 years waiting (!) ,
and after careful editing, finally published. It is fascinating to read an ophthalmic book which is after Georg Fick´s treatise (1823), an "incunabula" of american ophthalmology teaching.
The introduction to this work, edited by Daniel M. Albert, consists of a biographical note about Jeffries (the father of Benjamin Jeffries [1833-1915], a well known American Boston ophthalmologist) and his work. Then follows the integral text ending with facsimiles of wonderful delicately handcolored illustrations of various eye diseases as seen by Jeffries.